Meet Nancy Schultz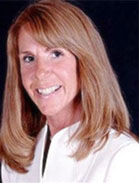 Nancy has been working with individuals and businesses for over 16 years. She uses her extensive personal and professional experience in all areas of financial services areas to help her clients pursue their goals. Registered to provide a variety of financial services, she strives for excellence, and provides a quality experience at every level . Nancy delivers experience, accessibility, and integrity. Each client is unique and very important to her. She strives every day to be her clients' most trusted Advisor.
Nancy began her career in Financial Services in 1995. She was offered a part time teller position while she pursued her passion to become a school teacher. It didn't take long for Nancy to realize her passion to educate was an important aspect of her new profession. By 1997, Nancy had climbed the corporate ladder and was offered a management position within the same institution. Nancy's priority is and will always be the welfare of others and she contributes all of her success to the relationships she has built with clients over the years. One of Nancy's favorite quotes is as follows: "People do not care how much you know, until they know how much you care."
Since 1997, Nancy has lived in the Midcoast area. She is a perpetual student of the business and has won numerous awards for outstanding skills and leadership. When Nancy is not helping her clients and prospects you will find her working in the community.

You may access all work and license related information via the Schultz Financial Services Disclosure Brochure.
---
We want to meet you! Please

CLICK HERE

to schedule a meeting with us.